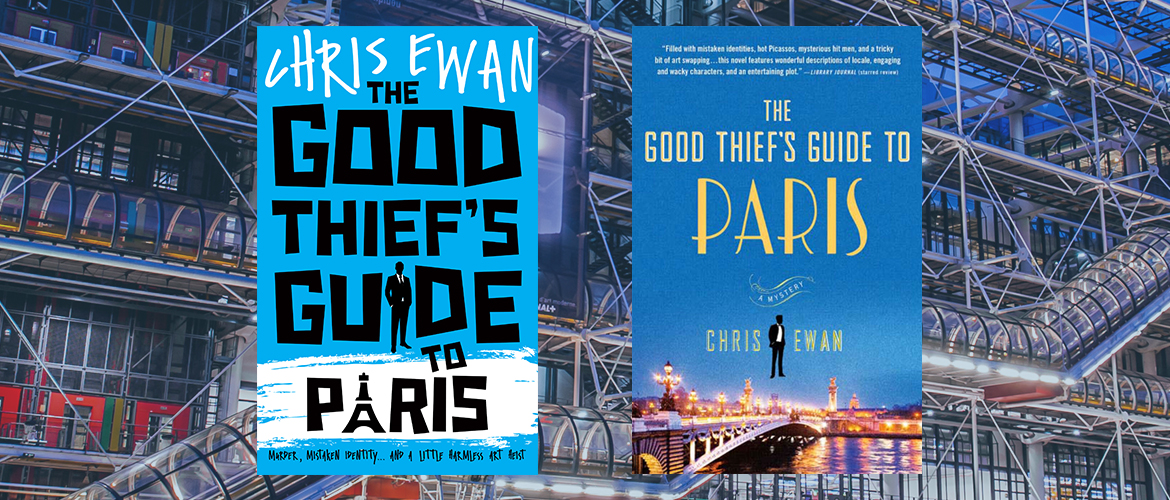 The Good Thief's Guide to Paris
Synopsis
The moment I'd scanned the outside of the building, I turned to Bruno and said, "First impressions, it looks straightforward." Looking back, I can't help but wonder what I was thinking. I mean, put that line at the opening of a crime novel and it's practically a guarantee that everything is about to get complicated.
Charlie Howard – mystery writer and professional thief – is flush with the success of his Paris book reading when he agrees to show a complete novice how to break into an apartment. The next day, Charlie's fence hires him to steal an ordinary-looking oil painting – from the same address.
Mere coincidence? Charlie figures there's no harm in finding out – until a dead body turns up in his living room. And then his agent, Victoria (who's naive enough to assume he looks like his author photo), decides they should meet face to face.
Nobody ever said a life of suspense was easy, but Charlie, the most disarmingly charming burglar since Cary Grant, soon finds things are getting way out of control.
PARIS is book two of five in the GOOD THIEF'S GUIDE series.
Reviews
Shortlisted for the CrimeFest Last Laugh Award for best humorous crime novel 2009
"Fast and funny, Ewan's second offering in the Good Thief series is even better than the first." Starred Review, Booklist
"Highly recommended for all mystery collections." Starred Review, Library Journal

Where to Buy
ISBN:  978-1847393593
Publication Date: 2 Feb 2009