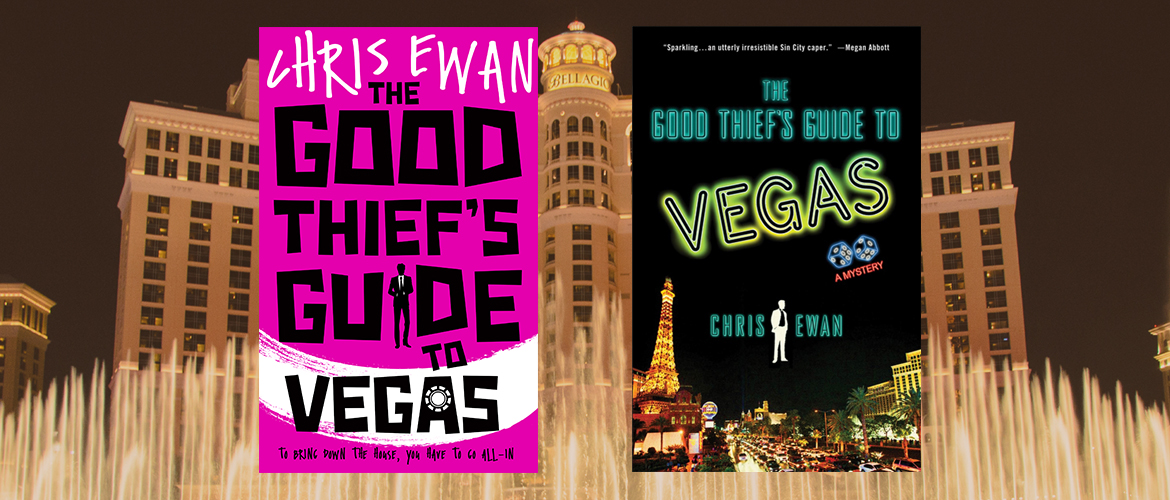 The Good Thief's Guide to Vegas
Synopsis
Charlie Howard – mystery writer and incorrigible thief – is in for a tough vacation in Las Vegas. Losing heavily at poker is one thing, but to find his literary agent, Victoria, being charmed by the Fifty-Fifty casino resort's star magician, Josh Masters, is another irritation entirely.
Still, Charlie's not one to hold a grudge, least of all when he could be holding Masters' wallet. With access to the magician's deluxe suite now tantalizingly at hand, a spot of burglary seems to be in order and Charlie's only too happy to oblige. Problem is, everything's bigger in Sin City – including the fall-out from petty crimes – and it isn't long before Charlie and Victoria find themselves threatened with a one-way trip into the Nevada desert unless they can conjure up a small fortune in twenty-four hours.
For Charlie, there's only one viable course of action: break into as many hotel rooms as he can, steal as much as possible, and just hope that Victoria can summon Lady Luck to the gaming table of her choice.
Mind you, it would all be a lot easier if Charlie hadn't stumbled upon a dead woman, and if Josh Masters hadn't vanished in the middle of his act…
VEGAS is book three of five in the GOOD THIEF'S GUIDE series.
Reviews
Shortlisted for the 2013 Audie Award for Best Mystery novel!
Shortlisted for the CrimeFest Last Laugh Award for best humorous crime novel 2010!
Selected by RT Book Reviews as one of RT's Recommended Reads for 2010!
"The latest gem in Chris Ewan's sparkling series." Megan Abbott
"Ewan masterfully merges the comic with the thrilling in this fresh, captivating book." Top Pick! Gold Medal, RT Book Reviews

Where to Buy
ISBN:  978-1847399564
Publication Date: 29 April 2010