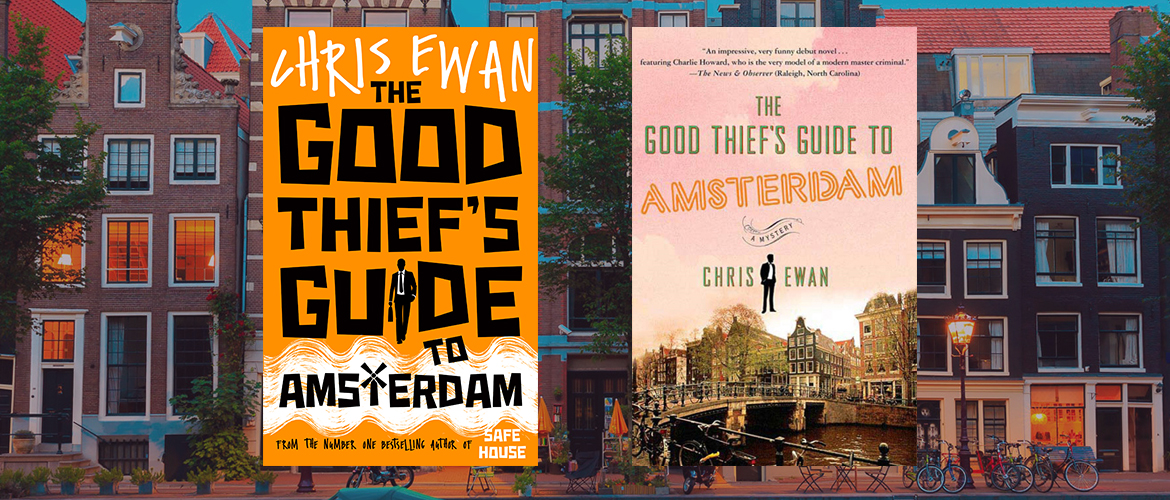 The Good Thief's Guide to Amsterdam
Synopsis
Charlie Howard doesn't just write books about a career thief, he also happens to be one.
In Amsterdam working on his latest book, Charlie is approached by a mysterious American who asks him to steal two apparently worthless monkey figurines from two separate addresses on the same night. At first he says no. Then he changes his mind. Only later, kidnapped and bound to a chair, the American very dead and a spell in police custody behind him, does Charlie begin to realise how costly a mistake he might have made.
The police think he killed the American. Others think he knows the whereabouts of the elusive third monkey. But for Charlie only three things matter: Can he clear his name? Can he get away with the haul of a lifetime? And can he solve the gaping plot-hole in his latest novel?
AMSTERDAM is book one of five in the GOOD THIEF'S GUIDE series.
Reviews
Winner of the Long Barn Books First Novel Award.
Chosen as one of Booklist's Top 10 Crime Fiction Audiobooks of 2012.
Shortlisted for the CrimeFest Last Laugh Award 2007.
"The detection is first-rate, and Howard is a fresh, irreverent creation who will make readers eager for his next exploit." Starred Review US Publishers Weekly
"[Ewan's] droll, funny, noirish style, cleverly drawn central character, and great descriptions of locale will make this a popular new series." Library Journal

Where to Buy
ISBN:
  978-1847391278
Publication Date:
21 May 2007