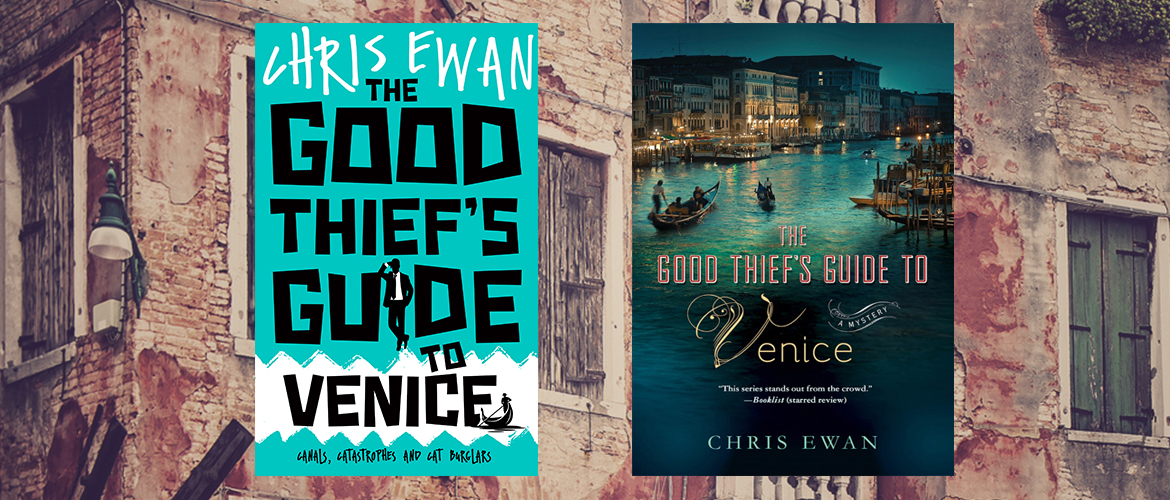 The Good Thief's Guide to Venice
Synopsis
Charlie Howard – struggling crime-writer by day, talented thief by night – has gone straight. But holing himself up in a crumbling palazzo in Venice in an attempt to concentrate on his next novel hasn't got rid of the itch in his fingers. And to make matters worse, a striking Italian beauty has just broken into his apartment and made off with his most prized possession, leaving a puzzling calling card in its place.
It looks as though kicking the habit of a lifetime will be much more of a challenge than Charlie thought.
Sneaking out into Venice's maze of murky canals, Charlie's attempts to tame a cat burglar embroil him in a plot that is far bigger and more explosive than he could ever have imagined.
VENICE is book four of five in the GOOD THIEF'S GUIDE series.
Reviews
Shortlisted for the CrimeFest Last Laugh Award 2012
"Ewan gives Charlie lines Hammett would have approved of and creates a witty action caper that can only be described in best Italian terms as a proper bunga-bunga." The Times
"Enjoyable mayhem … Ancient buildings explode, gambling cartels disintegrate, Charlie topples into a canal and secondhand bookdealers meet gruesome ends in this engaging and well-paced crime caper." The Guardian

Where to Buy
ISBN:
  978-1847399595
Publication Date:
28 April 2011